A selfie is a self taken photograph, typically taken with a hand-held digital camera or camera phone. Selfies are often shared on social networking services such as Facebook, Instagram, or Twitter.
Well, Selfie's were taken first when the mobile phones with built in Cameras was first launched, the term "selfie" was first heard in 2005 when social media platforms such as FLICKR, ORKUT, MYSPACE and Hi5 emerged. However, Selfie's became a phenomenon in 2014 and gained too much popularity in the entire world. Though it be a teenager, a mid aged person, an old age, an athelete, a professional, an artist, a politician OR a CEO of the company everyone is now self obsessed with Selfie's and the trend is now also being adopted by infants and they can now also take a Selfie.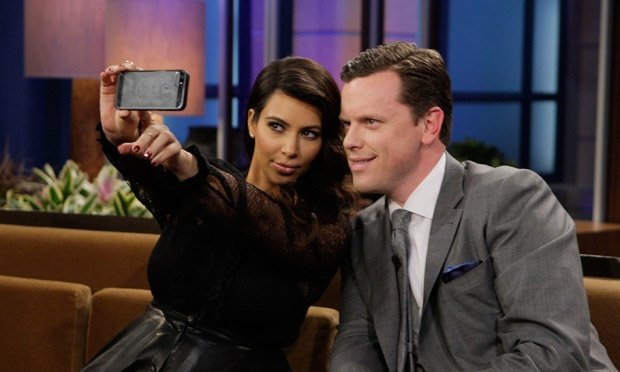 The trend has even reached to a next level in December when a Japanese astronaut Aki Hoshide took the greatest selfie of all time at the International Space Station. With selfies going viral now one can go on holiday all alone by themselves and don't have anyone else to take the picture.
Now with selfies going viral even the smartphones brands have to keep innovating themselves so that they give the best technology empowered in their cameras to take the best Selfie. Keeping in view the same recently, the Chinese manufacturer Huawei unveiled plans for a new smartphone with "instant facial beauty support" software which reduces wrinkles and blends skin tone. Smartphones brand Oppo took the lead in releasing best selfie smartphone in 2014 with its Oppo N1 and N3 rotatory cameras so people can take the selfies with primary camera.
With Popularity of Selfies came the 'Selfie Stick'
A selfie stick is a monopod used to take selfie photographs by positioning a smartphone or camera beyond the normal range of the arm. The metal sticks are typically extensible, with a handle on one end and an adjustable clamp on the other end to hold a phone in place. Some have remote or Bluetooth controls, letting the user decide when to take the picture, and models designed for cameras have a mirror behind the viewscreen so that the shot can be lined up. The CEO of online Australian electronics retailer launched a "Zuckerberg Selfie Stick" in 2013, sending one to Mark Zuckerberg who he noted had never publicly posted a selfie photo.
The product was listed in Time magazine's 25 best inventions of 2014
Some Facts about Selfie's:
– Since Facebook accounts maximum number of subscribers that any other social media, 48% of the total selfies are shared on the Facebook of the total social media share.
– Over 1 million selfies are taken every day.
– Kylie Jenner is the celebrity with most Instagram selfies.
– Makati and New York are the cities where most selfies are taken.
– Over 35 million selfies have been upload to Instagram and 53 million photos tagged with the hashtag #selfie.
– In August 2014, selfie was officially accepted for use in the word game Scrabble.
– The world's largest group selfie included 2000 people and was taken on 23 November 2014 in Brooklyn, New York.
– The word "selfie" was officially added to the Oxford Dictionary in 2013
Fahad is an entrepreneur and a marketing enthusiast who loves to write on trending topics. He loves travelling & playing tennis is what he does in his leisure time. He tweets @fahad164.
Email:- fahad164@gmail.com , fahad@themediaparadigm.com