Since we are rounding off on everything best of 2021 we thought it only appropriate to examine the fashion trends of 2021 as well and see which trends are making top in fashion this year. 2021 was the year of embracing crazy fashion trends and just being comfortable in your own skin and we think that is amazing. Nevertheless, here are some of the most amplifying fashion trends of the year.
Top 5 Fashion Trends of 2021
1. TIE N DYE
Tie an die trend is something that already existed its not new but this year this evergreen trend came out as a relatively newborn. Tie and dye is a fun, playful and acreative way of adding patterns, shapes anda pop of colors to plain clothes. Tie n dye maintained its popularity this year from tie n dye hoodies to sweatshirts to leggings and joggers. Tie n dye was seen quite in vogue in 2021 in sports and active wear also.
2. TINY BAGS
This oh so cute 90's accessory trend became popular among ladies when French brand JACQUEMUS take it on runway in their spring summer collection back in 2018. Fashion house and designers have been introducing these Mini bags now in microscopic sizes. These mini bags are for the GRAM because in reality undoubtedly the crucialness of spacious tote bag cannot be denied by ladies.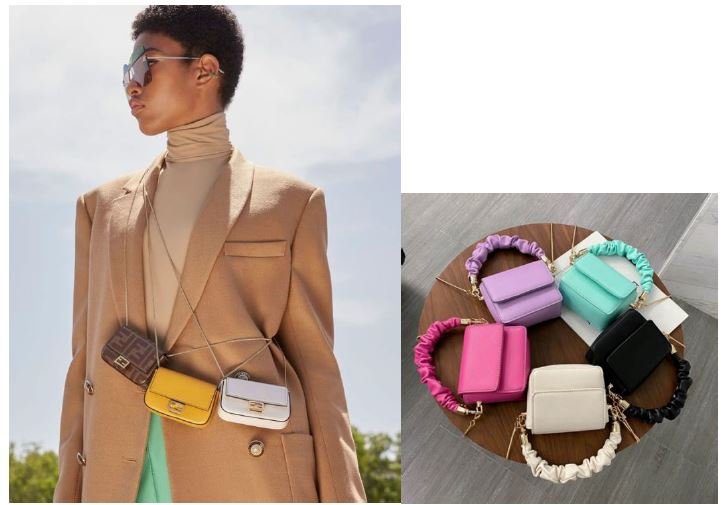 3. MAXI DRESS
With social life back to normal, summer maxi dresses are effortlessly elegant, accentuating feminine vibes and are perfect for a beach day, while travelling or for a summer soiree. From plain basic to printed ones, bohemian style summer maxi dresses with a smocked body to balloon sleeves are easy breezy. Summer dress is most versatile and should a staple item in one's wardrobe, just accessorize it well to amp up the basic look.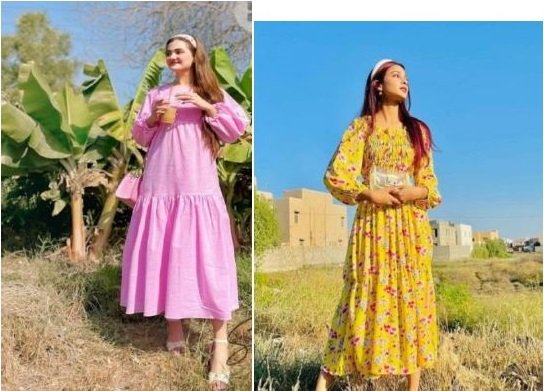 4. HAIR ACCESSORIES
From scrunchies to statement hair bowsto head scarves and head bands, 2021 is official the year of hair accessories.
Likewise in apparels the 90's fashion trend is making it ways back in hair accessorize. When taking in notice of scrunchies and statement hair bow the bigger, the better creating a dramatic and magnificent look.
Peral headbands to knitted one's to Fabric one's the options are plenty depending upon the nature of event or work an individual is heading to.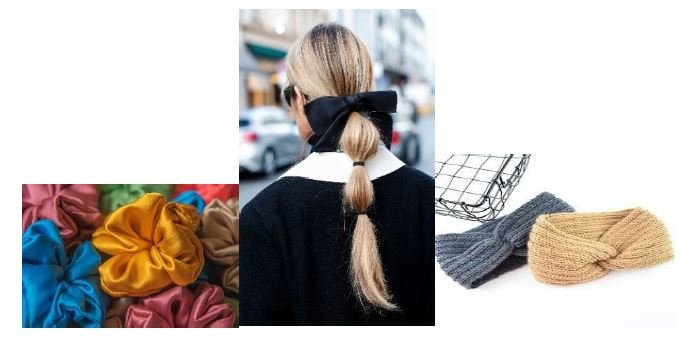 5. KITTEN HEELS
Heels and comfort do not go hand in hand but the kitten heels are absolute comfort. They are better than the regular slides and flip flops amping up one's style game. They are effortlessly perfect for every occasion no matter when it is in your calendar. From kitten heels sandals to Mule there are myriad of options to choose and style from.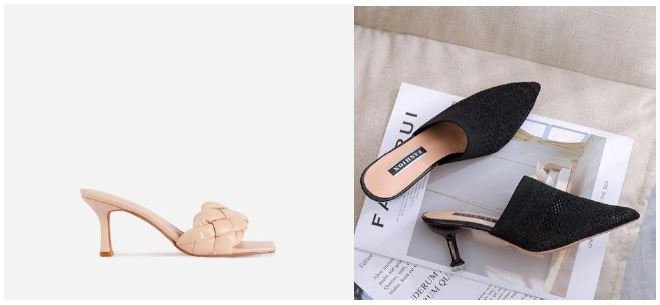 Which is your favorite fashion trend of 2021? Share your feedback in the comments section below.