An agonizing death of a mother, forgiveness, and embrace for a disgraced son, a stern punishment for those in the wrong, and long-awaited justice, Ramz-e-Ishq's last episode gave its fans all they could have wished for and more. The arc of each character seemed complete, with each individual getting what they truly deserved.
Ramz E Ishq Last Episode In Review 
Now that we are aware of its conclusion, we can really marvel at the masterpiece created by director Siraj ul Haq and writer Misbah Nosheen. The nuances and subtle hints that we might not have understood initially, now make complete sense. Perhaps, a second viewing is warranted.
The actors Mikaal Zulfiqar, Hiba Bukhari, Kiran Haq, and the legendary Abid Ali were on the top of their game. Some characters required to show gullibility, some utmost patience, and others a certain level of selfishness. Each of them played their role perfectly, and no one missed a beat.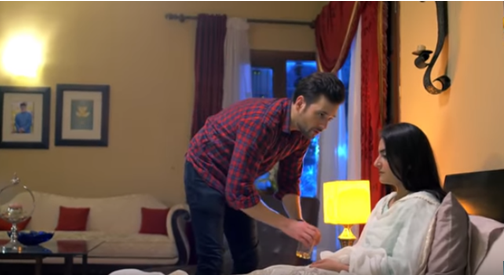 All this culminated perfectly at the end. The audiences get a message of goodness and patience. If we had to give one overarching theme to the drama, it would be of sacrifice. The message has been delivered beautifully. Hiba Bukhari masterfully navigates through rather complex situations, where she has to let go of any linger resentment and convince even her elders to do the same. There was a sense that this swift change in attitudes might look forced. However, directed Siraj ul Haq skillfully manages to portray it and got the pacing just right.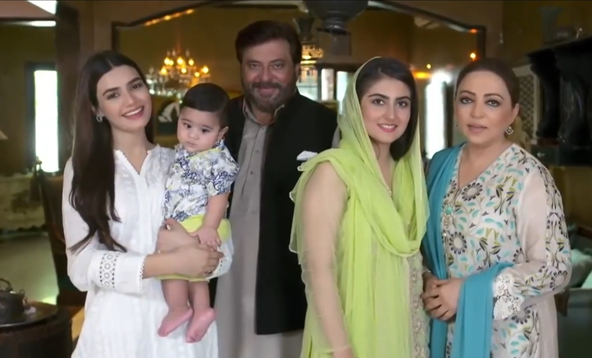 Any drama produced by Abdullah Kadwani and Asad Qureshi under the banner of 7th Sky Entertainment brings a set of expectations. Ramz-e-Ishq definitely exceeded those expectations in our view. It took the audiences on a journey of ups and downs, and eventually, it all culminated in a beautiful and satisfying end.
Video Credits: GEOTV
Can we have more of the same, please?
Sundus is a Media Graduate from Kinnaird College Lahore. Writing and Reviewing is her passion that she takes out at www.trendinginsocial.com.